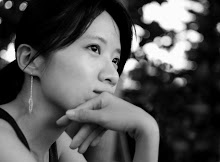 Yu Fang Chi is a Taiwan-born, Melbourne-based artist working within textile, silversmithing, sculpture, and spacial installation. In her practice, Chi explores the processes of weaving and the position of human body. Grappling with contemporary issues such as environment, migration, emotional cognition, time's flowing passage and more explorations of landscape and remoteness, Chi's work uses processes of repetition, ephemerality and the interplay of light and shadow to open up discussions around contemporary society's pressing topics.
Through various methods of exploring line and form – via traditional craft techniques, wire, and textile installation, as well the use of immersive experience – Chi challenges the way weaving to operate and be presented. Subsequently her work becomes experiential not only in its physicality but also through a range of conceptual connections. Her installation has been part of ART+CLIMATE=CHANGE and DUE WEST FESTIVAL. In 2019, she received Career Development Grants form Australia Council for the Arts and International Cultural Exchange Grants from Taiwan National Culture and Arts Foundation. Chi has undertaken artist in residencies in Australia, Belgium, the Netherlands, and Taipei.
Chi gained a doctorate from RMIT University and received Diana Morgan Gold & Silversmithing Prize in 2018. She has exhibited extensively nationally and internationally. Since 2008 her work has been exhibited in solo and group exhibitions at the International Handwerksmesse Munich, The Museum of Arts and Crafts ITAMI Japan, The Gallery of Art Legnica in Poland, Beijing International Jewelry Art Biennial, World Art Museum and so on. Yu Fang Chi's work is held in the collections of Gold Museum in Taiwan, Korea International Craft Biennale, and Musée des Arts Décoratifs in Paris, France.
生於台灣高雄,現旅居於澳洲墨爾本。創作者紀宇芳長期運用金屬編織技巧進行創作,藉由綿長、柔美的纖維特性,結合金屬固有的堅韌與光澤,在作品中細細演繹著個人獨特、篤實的美感經驗。透過龐雜耗時的編結、絞紐、纏繞…等傳統工藝技法,試圖探索金屬與纖維的可能性,應用線材編織為柔軟有機的結構,構築出精緻細膩的當代首飾與浸入式纖維裝置。
紀宇芳於2019 年獲得澳洲藝術理事會Australia Council for the Arts職涯發展獎,於比利時與荷蘭進行駐地計畫,同年獲墨爾本當代藝術首飾與物件雙年展青年藝術策展獎。其作品歷年來入圍多項國際競賽,過程間不僅拓展藝術視野,也累積豐富務實的國際展演經驗。除了藝術創作,她同時跨足了策展、撰文與研究等各項實踐,力圖打破疆界並深化個人創作能量。作品獲韓國清州國際工藝競賽特別獎、當代澳洲銀器與金工競賽設計與發展獎、澳洲皇家墨爾本理工大學金工獎,以及法國巴黎裝飾藝術博物館典藏。